Minimal Invasive Surgery and Diagnostic Endoscopy
pets, exotics and wild animals
Advantages of endoscopic surgery in veterinary medicine?

Short surgery time
At home the same day
No further treatments after surgery
Less pain
No collar
Optimal aesthetic result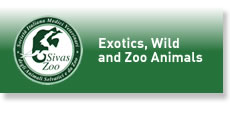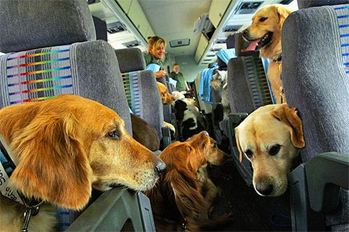 Pet Travel Service - all around pet animal transport
Every day thousands of pets, mostly dogs and cats, follow their owners and families on short trips, travelling or transfers by car, air or on the sea. Sometimes only for short trips, often within Europe or overseas.
Generally, due to strict local health legislation, the needed health requirements and transport documents are much more complex for animals than for humans, who generally need only their passport or visa where necessary.
For animals special health requirements and certificates, transport papers, transport crates and sometimes quarantaine are necessary.
We have a long lasting experience in supporting you and yor pet to travel together and can offer specific advice regarding formalities, health requirements, vaccinations and many other travel related issues you will need before leaving.
Our specialized veterinary and administrative staff is prepared to offer you and your pet all the service you need to be prepared for a safe trip to your choosen destination.
Pet Travel Service offers - all around pet animal transport
- Specific travel vaccination
- Rabies Vaccination
- Health Certificate
- Transport Certificate
o
- Rabies Antibody Titer
- Transport Crates
- Information on flight and cargo companies
Contact us on
++39/339/3627765
or mail:
info@chirurgiaveterinaria.com
Day surgery is provided in a cosy environment at our surgery at an excellent
cost-performance ratio.
Furthermore, permanent contact with scientific advancements and research not only guaranties the newest operation techniques, but also the most successful ones.