Minimal Invasive Surgery and Diagnostic Endoscopy
pets, exotics and wild animals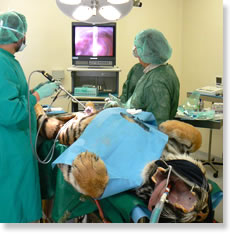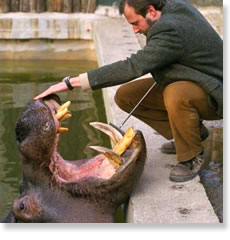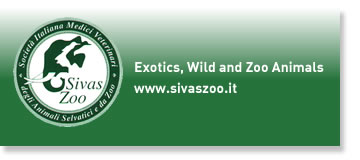 Exotic pets
and
wild animals
are sometimes
not easy to manage
in the postoperative period.
In this cases
minimal invasive surgery
offers them huge
advantages
.
After a minimal invasive approach the animal
recovers rapidly
and this means that the animals can get back as soon as possible to their own area, without the need of
any after surgery isolation
and to stay away from their social group.
In minimal invasive surgery the entry points of the videocamera and the instrumentation are such small, that the
risk
of deiescence and
infection
results
minimal
.
This seems particulary important to us, as the visual control and the disinfection of the surgical wound is potentially impossible in most of the zoo and wild animals.
In our surgical experience especially
big cats
and
primates
gain
advantage
of this surgical approach, as they generally try to lick and dissolve the sutures on the surgical woundedges.
Furthermore, social animals suffer prolonged isolation in case of post surgical treatments.
Surgical
reproduction control
(some techniques are also reversible as in human medicine) respect the social behaviour of the individuals and can be performed in laparoscopy in short time and with a high level of security for the animal.
The approach in
laparoscopy
or
vaginoscopy
together with other techniques as hormonal monitoring and ultrasound, anables to realize
artificial insemination
in a wide range of wild and exotic animal species, as known in veterinary medicine for pets.
The minimal invasive surgery and the endoscopic diagnostic procedures
can be performed in the case
of zoo and wild animals in the park centers or local veterinary facilities.
Please contact us previously.